Sequoia Capital: Growing Seedling Start-Ups into the Giants of the Tech World
From Apple and Google to YouTube and Yahoo, over forty years Sequoia Capital has provided the dollars behind some of the world's biggest money-making machines. Rewarded once again for their risks, Facebook's February acquisition of WhatsApp has made them the beneficiary of one of the biggest risk capital exists in tech history.
Picking Winners
Sequoia Capital is a leading global venture capital firm growing seedling start-ups into the future giants of the tech world. Over the past forty years, they have been the early-backers behind an unprecedented number of Silicon Valley's biggest money-making firms, from Apple, Google, Cisco, Oracle, YouTube and PayPal to Yahoo. But Facebook has always been the one that got away…
The One that Got Away
In a story that could be myth, in 2004, a young (and cocky) Mark Zuckerberg accepted a meeting at Sequoia Capital headquarters. But with no intention of considering a Sequoia investment in Facebook, he showed up late, wearing his pyjamas, and presented a PowerPoint called 'The Top Ten Reasons You Should Not Invest'. He explained to the big-guns of capital that Facebook had no revenue, would probably get sued by the music industry, and, in case they hadn't noticed, pointed out that he was wearing his pyjamas.

Taking Revenge with WhatsApp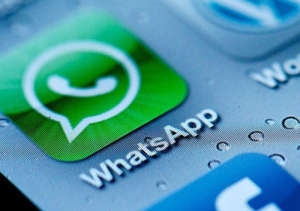 Whether or not Sequoia hold a grudge, certainly all is now forgiven as the firm Zuckerberg once pranked, last month, made billions from him. As Facebook announced their acquisition of messaging start-up WhatsApp for $19 billion, it was also revealed that Sequoia Capital was WhatsApp's sole $60 million investor. In a deal that marks what could be one of the most successful venture capital investment deals of all time, Sequoia is estimated to have made anywhere from $3 to $7 billion; a figure about 50 times their original bet.
Building Big Companies
Founded forty year ago, by Don Valentine in 1972 – a former engineer and business executive in the semiconductor industry – Sequoia Capital has one of the longest track records in Silicon Valley for picking winners: Sequoia backed companies, which more recently include Airbnb, Dropbox, Stripe, and LinkedIn, are now collectively worth over 20% of the total value of the NASDAQ stock exchange. Aside from their dominating position within the tech industry, they also invest in energy, financial services and health care.
Preferring to partner with founders – "The creative spirits. The underdogs. The resolute. The determined. The indefatigable. The defiant. The outsiders. The independent thinkers. The fighters. The true believers. These are the people who have imagined, started, organised and built Sequoia backed companies" – at the earliest stages of company creation, they also prefer to be the lead investor, where they can make the biggest gains. Sequoia's goal is to build big companies, aimed at the biggest markets. In a talk at Stanford University School of Business, Valentine said: "We don't spend a lot of time wondering about where people went to school, how smart they are and all the rest of that". "We're interested in their idea about the market they're after, the magnitude of the problem they're solving, and what can happen if in fact the combination of Sequoia and the individuals are correct."
Their longevity thus far has been exceptional. And as they expand their interests across the globe, and announce a new $700 million fund (predicted to allow them to partner with larger global companies), there are clear signs Sequoia Capital will be here a lot longer yet, turning more ideas into billion dollar companies.
---
---
---