Could Musk's former employees outdo their former boss?
For many years now, Elon Musk and Tesla have been names synonymous with electric cars. With Tesla producing electric cars for more than 17 years now – they passed the one million cars produced earlier this year – it would seem that their leadership of the market would continue unchallenged. But new company, Lucid Motors, looks to not only catch up with Tesla but also overtake them.
Good Pedigree
The company is led by CEO, Peter Rawlinson, who worked as the chief engineer on the Tesla Model S, while the vice-president is Peter Hochholdinger, who used to be vice-president of production at the Tesla factory in California. And the company's sterling pedigree does not end there. Its vice-president of design is Derek Jenkins, formerly director of design for Mazda's north American division and who was involved in the design of the 2016 MX-5 Miata, Shinari Concept, CX-5, Mazda6, Mazda3, and the 2017 CX-9. The vice president of hardware engineering, Eric Bach, is another Tesla alumnus who oversaw the engineering of the Tesla Model S, Model X, and Model 3, as well as a stint with Volkswagen.
Their finance VP brings over 25 years' experience at Ford to the table, and there are three other directors who were formerly at Tesla as well as others with experience at global giants such as Hyundai and Samsung. One interesting addition is Faisal Sultan, head of global operations, who was formerly a senior director, in the Kingdom of Saudi Arabia's Ministry of Energy, Industry and Mineral Resources.
The Money Trail
Big ideas costs big money, and it doesn't get much bigger than Saudi Arabia's Public Investment Fund (PIF). The PIF has agreed to invest more than $1 billion dollars in Lucid, an ironic development given than Musk said last August that the PIF could help take Tesla private. The Saudis see such investments as the best way to diversify from the oil-rich Kingdom's reliance on fossil fuels.
"They're not just a financial partner they're a strategic partner," Lucid Chief Technology Officer Peter Rawlinson told Reuters.
The Car
Big ideas and big investment are not always enough, however. You need a solid product to make an impact, especially when you are the new kid on the block. And their first car, the Lucid Air, does not disappoint, unsurprising when you look at the resume of their VP of design. Even with the Covid 19 lockdown, the manufacturing facility in Arizona is gearing up for a September unveiling and a launch early in 2021. Several variants are planned, including one that can drive 400 miles on a single charge. The design itself is sleek and exciting, with a glass canopy and lots of space, though this is no more than you would expect from a car with a planned price point just north of $100,000.
When a new company emerges onto an already crowded market, commentators may not give them much of a chance. But with the premier talent making up the board and the backing of one of the richest countries in the world, we would be putting money on Lucid being a success.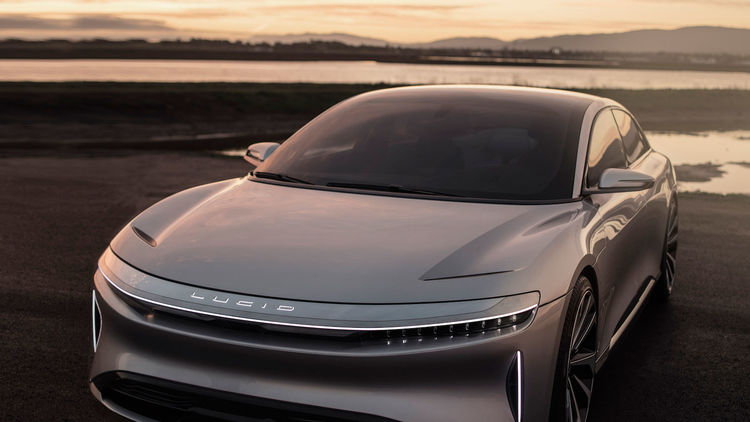 Photos : technologyshout.com and auto-motor-und-sport.de
---
---