Google Glass Gets a Fashion Make-over
Google team up with eyewear giant Luxottica to develop a new generation of Glass.
Google Partner with Luxottica to Develop New Generation of Google Glass
In a company blog post Google has announced they are teaming up with eyewear giant Luxottica to design, develop and distribute a new generation of Glass, Google's stamp-sized wearable computer attached to a head-mounted frame.
Establishing a team of high-tech developers, fashion designers, and eyewear professionals, the partnership aims to create new Glass products "that straddle the line between high-fashion, lifestyle and innovative technology".
Glass Explorers
So far the $1,500 Glass is only in the hands of early-adopters – test subjects known as "Explorers". This Explorer model – which is voice activated or touchpad controlled, with 16GB of storage and an LED illuminated display – can take pictures, record video, access email, and connect wirelessly to the web via a user's smartphone. And alongside running Google-own apps, the Google Mirror API has encouraged the development of all sorts of software: Glass can now suggests menus based on ingredients in a supermarket, offer up a translator to decode the menu when abroad, or livestream what they see.
Google has also now added prescription frames, creating four different styles which will add $225 per frame to the cost of the Explorer. The following deal with vision-care giant VSP Global to offer prescription lenses and subsidised frames across their network of 30,000 US eye-specialists to their 60 million vision plan holders, VSP Global have the opportunity to spread Glass.
The Fashion Factor
But whilst wearable technology is becoming one of the most exciting areas in terms of tech, to have a chance of real, mainstream success, the highly-hyped Glass needs to shed its geek regard and move out of its niche.
In a bid to up the fashion stakes, 2012 saw Google collaborate with Diane von Furstenberg on her Spring/Summer 2013 runway show; models sashayed promoting cool credentials for Glass. And a 12 page editorial shoot in Vogue's September Issue – the bench-mark of style's most important yearly edition –showed Glass and their futuristic vision for fashion.
But the geek perception has stuck (and Glassholes have been born): in March of this year Google felt the need to debunk the myth that Glass is just for technology-worshipping geeks.
The New Generation of Google Glass
Enter Milan-based Luxottica, the world's largest eyewear company, which currently manufactures glasses for Oakley, Persol, Prada, Ray-Ban, Oliver Peoples and Versace. As one of the most powerful companies in the global glasses industry, generating sales of over $10 billion last year, they have a lot to offer Google.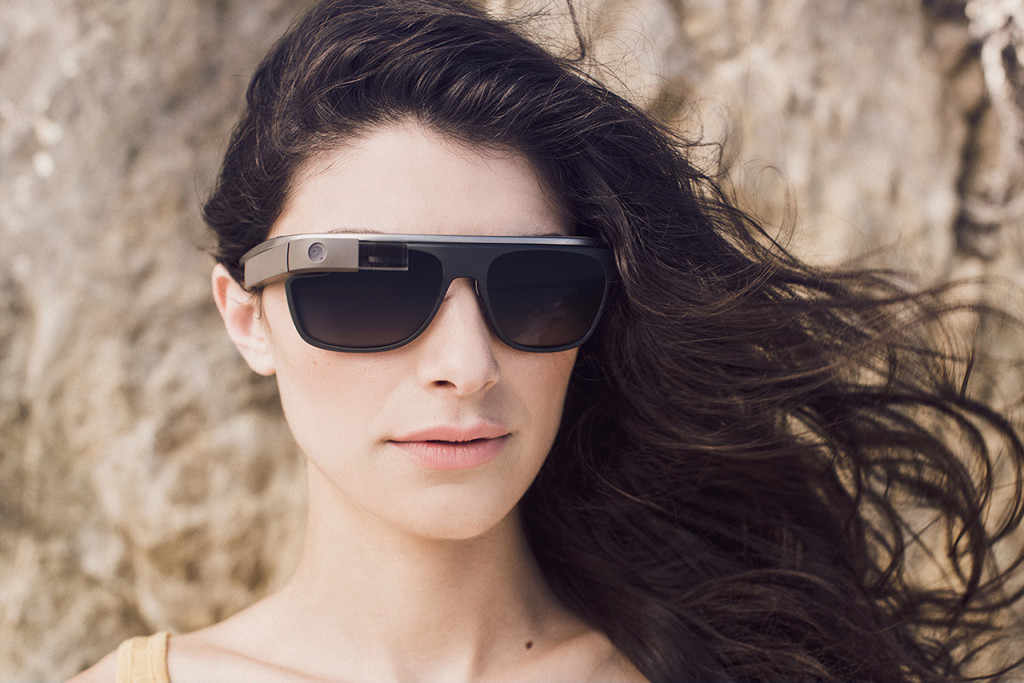 In a press release published on their website, Luxottica said "the first collection generated by this partnership will combine high-end technology with avant-garde design offering the best in style, quality and performance." "The sophistication and elegance of this new generation of products will be a dramatic step forward in an evolving category and elevate the consumer experience in this area."
Luxottica also also owns or franchises nearly 7,000 retail chains including LensCrafters, OPSM, Sunglasses Hut, Laubman & Pank, and Pearle Vision, giving it as much as a 12% share of the global glasses market. This places Google Glass in front of a real, mainstream audience, whilst positioning Luxottica as the first to showcase the device to millions of potential customers.
But as Google and Luxottica work on their new generation of wearable technology, they must also consider the contentious privacy-violating capabilities of Glass. Several facilities have banned the use of Google Glass before it's even been released, and a recent poll found 72% of Americans cited privacy concerns as the biggest reason for not wearing Glass. So we'll have to wait and see whether this fashion make-over will really be enough to take Glass mainstream.
---
---
---