Money on the Move: The Best Finance Podcasts in 2020
Sound financial advice has always been important. Whether looking for the best rates offered by banks for deposit accounts or mortgages, or for long term stocks and shares investments, having informed and up to date advice helps us make the best decisions possible. And with the Covid-19 pandemic causing business disruption and economic uncertainty worldwide, having the most recent insights possible has never been more important. 
One way of getting regular and up to date advice on the financial world is via podcasts. You can listen to them direct on your laptop or PC or download them to listen to in the car or on a personal stereo. But with so many out there, how do you choose what ones best suit your needs? We look at some of the best podcasts in different categories for 2020. 
Financial Times – Banking Weekly
The Financial Times is one of the world's leading financial newspapers. Founded in London in 1888, it has over one million paying subscribers. Its weekly podcasts range from 20-30 minutes in length and features experts from the FT banking team. They cover a variety of subjects, with recent podcasts covering everything from Running a small business during a global pandemic to What bankers are talking about at Davos.
Bloomberg has long been one of the major sources for financial news. Mainly operating as a financial, software, data, and media company, this New York-based company offers a fantastic daily podcast that looks at U.S. and global markets and trends and covers everything from the recent crash of crude oil prices to the effects of C19 on unemployment. 
ChooseFI / Financial Independence Podcast
Not all podcasts come from major financial institutions and it can be good to get off the beaten track and listen to some of the 'smaller' experts out there. With an interview style format, the hosts meet ordinary people who have gained or are working towards financial independence. This is the perfect choice for those of you who want to escape the normal work cycle. 
The College Investor Audio Show
As the name suggests, this podcast is primarily aimed at students and discusses ways to make sudent loans work for you and how to financially survive your college years.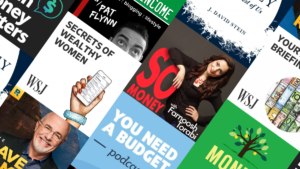 Real Estate and Financial Independence Podcast
For those of you looking to property and real estate as potential investments, this is the podcast for you. Episodes can vary from 10 minutes to 1 hour and cover everything from mortgages to identifying property with the potential to make a quick profit.
Another one from a big name in the financial world, this weekly podcast is aimed more at industry professionals and serious investors. Experts from the firm look at what affects global markets and economies. 
Do you have an entrepreneur inside you eager to get out and make money? If so, then this may be the ideal podcast for you. With more than 365 episodes a year, you are sure to find one that covers a subject that interests you. Maybe this will be your first step to escaping the 9 to 5 cycle!
Not a show for beginners but perfect if you have a lot of experience in investments and want to take it to the next level. Broadcast weekly, this podcast takes an in-depth look at the markets, how the Covid-19 crisis is affecting them, and how to look beyond the crisis and make informed decisions. 
Mebane Faber is co-founder and COO of Cambria Investment Management. He is also the manager of Cambria's ETFs, separate accounts, and private investment funds. With numerous white papers and books to his name, Faber is an expert at advising on new and profitable investment strategies.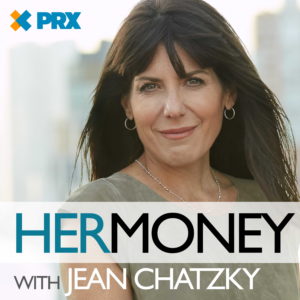 Her Money Podcast
A slightly different take on financial podcasts with Jean Chatzky (CEO and founder of 'Her Money') looks at money and investments from a female perspective. Jean covers everything from setting realistic budgets to savings and investments and even, intriguingly, to love. 
If any name conjures up images of high level finance, it is Wall Street. Broadcast twice monthly, this show features various industry experts and professionals offering insights into the latest happenings in the market and identifying current investment opportunities. 
No matter your financial health or how much you have to invest, one of these podcasts could offer you the route to a better future!
Photos : blog.joinreel.com/ resonaterecordings.com / Apple Podcast /
---
---
---