Money Goes Mobile : Alastair Lukies, Co-Founder and CEO of Monitise
In a world of aggression, competition and high stakes the creator of mobile money, 40-year-old CEO and co-founder of Monitise, Alastair Lukies is busy brokering partnerships.
Monitise, founded in 2003 by Alastair Lukies, is a mobile money service providing mobile banking to more than 350 financial institutions across the world. With 24 million users in Africa, Asia Pacific, Europe, America and India, Monitise processes three billion mobile transactions to the value of over $50 billion every year. Employing around 750 people, the London based firm has grown by 2,319% over the last five years, seeing shares boom by 80% in the last 12 months alone. Monitise is now worth nearly £900 million.
Discovering a Market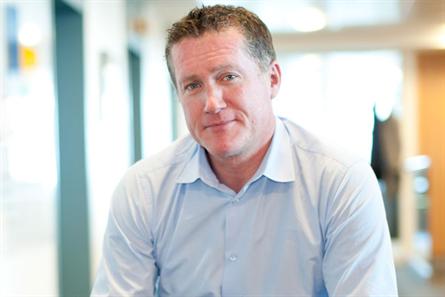 Ten years ago Lukies, an ex-rugby pro without a B-Plan, tech qualifications or more than four GCSEs, met Steve Atkinson, head of policy at Vodafone. Atkinson told him that mobile phones outnumbered bank accounts by three to one, with 6 billion mobile phones to 2 billion bank accounts.
Armed with this stat, Lukies and Atkinson set about creating a mobile banking service that would unite global banks, payment companies and mobile providers, and work on any handset, with any operator, through any bank or card, anywhere. Diving head-first into an undiscovered market, they aimed to create the wallet of the future.
Creating Mobile Money
But progress was slow, and early meetings saw Lukies literally belly-laughed out of rooms. It wasn't until 2006 that Monitise started gaining some momentum, as they signed their first joint venture with LINK. It took another year of negotiations to finally see the first banks (HSBC and First Direct) on board and live, but RBS, NatWest, Lloyds Banking Group and the Co-Operative are just some of the other UK banks that have followed.
Taking a Decisive Lead
Monitise is now taking a decisive lead in the mobile money market. In Europe they have secured partnerships with VISA Europe and Telefonica. They have expanded into the US, completing a $173 million takeover of leading North American mobile banking payments provider, Clairmail, along with a partnership with VISA Inc. In Africa, they have partnered up with the Central Bank of Nigeria. And in Asia they signed a joint venture with First Eastern. An agreement with IBM, intended to boost Visa Europe's ability to provide its 3000 plus member banks across 36 countries with mobile payment services, has further strengthened their hold.
Launching M-Commerce
Next, Monitise are launching m-commerce, that will allow consumers to shop via their banking app. Funded by $100 million raised over the last year, the intuitive mobile marketplace aims to only show items and offers of particular interest to a user. Monitise purchased mobile app developer Grapple at the end of 2013 for £39 million, and the company will now form part of Monitise Create, a division focused on developing develop digital strategies such as these.
As estimates suggest the global mobile commerce and transactions sector will be worth $1 trillion by 2015, with 894 million worldwide users of mobile banking by the same year, Lukies is now ready for the boom that he spotted ten years ago. Whilst there are certainly challenges ahead, it seems that long term success in the global market might be possible.
---
---
---