France Takes the Lead in the Food Tech Revolution
Food has become one of tech's fastest growing areas as entrepreneurs around the world innovate the way we understand, make, distribute, and consume food; France is leading the charge.
$1 billion invested in the food tech revolution in the US last year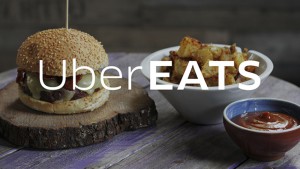 Looking to both feed the 9 billion people that will be on this planet by 2050 and profit from a product consumed the world over every day, food has become one of tech's fastest growing areas. We only have to look at sites such as Deliveroo, which grew 500% in the first half of this year, Uber's UberEats, which is delivering food from restaurants to customers across the US, Canada, and Spain, or the $1 billion that was invested in the digital food revolution in the US last year to prove the point.
Innovating the way we understand, make, distribute, and consume food
Innovating the way we understand, make, distribute, and consume food, software engineers and data scientists are working with bio-scientists and Michelin starred chefs to efficiently and economically deliver optimal nutrition, eliminate food scarcity, and restore a healthy food ecosystem. We've seen sustainable oils created from microalgae; substitute liquid foods claiming to hold the perfect balance of nutrients; software and high-tech sensors take over farming; big data help us make informed food choices; 3D printers create cupcakes; and gadgets transform our kitchens.
France takes the lead in the food tech revolution
Nowhere is the trend to innovate more prevalent than in France, the country long recognised as home to the world's best cuisine. It is also the original inventor of food technology: Frenchman Nicolas Appert discovered canning to preserve food in 1806, and Louis Pasteur developed pasteurisation in 1864 after his discovery of germs.
Food and Wine: 33entrepreneurs
Looking to continue that tradition is Bordeaux-based food and wine start-up accelerator and seed fund 33entrepreneurs. The company hosts pitch competitions across Europe, the US, and Canada, and provides winning gastronomic entrepreneurs with $100,000 investment, a network of mentors, and a 3-month acceleration programme which, rather like Y-Combinator, concludes with a pitch to the investment committee.
33entrepreneurs' niche is in start-ups with a refined French touch ? real cooking, quality, organic ingredients, healthy eating, and good wine. A recent pitch competition in the US saw winners include: a personal and local mobile sommelier app, Tipsi; a matchmaking service for customers and private chefs, ThankYouChef; a personalised chocolate 3D printing company using an online design tool, PiqChocolate; and YumvY software, which delivers step-by-step guidance and sets timers for users while they cook ? software which eventually aims to take over the kitchen by e.g. turning on and off the oven.
Farming: La Ruche Qui Dit Oui
Working to a different aim, another thriving French food tech initiative is La Ruche Qui Dit Oui, (The Food Assembly), a food marketplace that, cutting out the middle man, links farmers and producers directly with customers via a "ruche". The start-up has already expanded from its local French market to Belgium, the UK, Germany, Spain, and Italy, and recently received $9 million in Series B investment led by Fred Wilson from Union Square Ventures (investor in other community platforms Etsy, Kickstarter, and Tumblr) and Frédéric Court from Felix Capital.
The model is beneficial for farmers as they set their own (fair) price and take over 80% for every product sold, and it provides communities with healthy food. The ultra-scalable model, which only needs 3 or 4 people to manage a network of 100 to 200 ruches, is also easy to run.
Science: Ynsect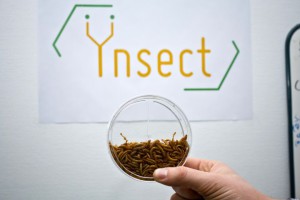 France is also leading the way in biotechnology with start-up Ynsect, the world pioneer in insect biotechnologies. Taking advantage of an insect's propensity to grown fast, require a small physical space, and produce almost zero waste, the start-up is developing insects for human, pet, and livestock consumption. So far the company has raised more than $7 million in funding, and hopes to start producing on a commercial scale this year.
Health: Bloomizon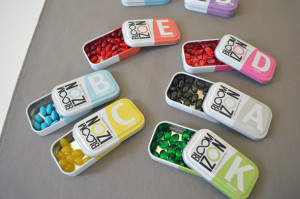 And tapping into an increasingly health-conscious market, Paris based start-up Bloomizon is revolutionising the vitamin market, offering a daily vitamin delivery that is personally tailored to each user's health and fitness needs for around a euro per day.
Consumed by humans and animals every day, winning food technology could truly revolutionise lives.
---
---
---