The Female Media Mogul of Our Time: Arianna Huffington
Arianna Huffington, the founder of the world's second biggest news website The Huffington Post is the female media mogul of our time
From the Cambridge Debate Room to Best-selling Author
The story of Arianna Huffington, and her reincarnations over time, sounds almost like fiction: author and journalist, talk show darling and political opinionist, Republican wife, one time Governor candidate, third-wave feminist, self-help guru, and founder of the world's second biggest news website, The Huffington Post.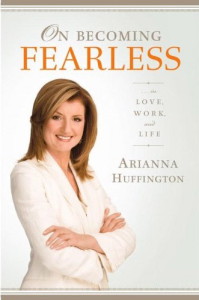 Originally from Greece, born Arianna Stassinopoulus, Huffington moved to England at 16. Seeing a picture of idyllic Cambridge University, she decided to apply. From there, with astonishing speed she rose from economics undergraduate and Cambridge Union debating star, to best-selling author at the age of just 23 (she has since written a further 13 books on subjects from Picasso and her daughter's anorexia, to stark political commentary and new-age self-help).
To Republican Wife
After a failed 9 year romance with Times columnist Bernard Levin, she moved to New York, and before long married Republican politician and oil tycoon, Michael Huffington. During his unsuccessful Senate bid (a campaign which remains, at $28 million, the most expensive non-presidential in US history), Huffington rose to national prominence as his right-wing-commentator wife. After 11 years and two daughters they divorced, but she had won a stage.
Launching The Huffington Post
After a brief attempt to move into politics herself – running as an independent Governor candidate for California against Arnold Schwarzenegger in 2003 –, in 2005 Huffington launched The Huffington Post, a liberal-left political blog known for edgy commentary.
The site, which originally aggregated, collated, and shared content from other sources across the web "was greeted by a cacophony of ill-wishers", says Huffington. Journalist Nikki Finke wrote "[Huffington] has made an online ass of herself… This website venture is the sort of failure that is simply unsurvivable", in an article headlined "Why Arianna's Blog Blows" for LA Weekly.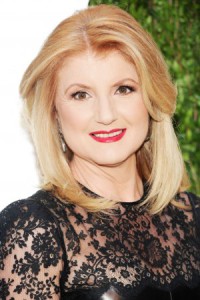 The Huffington Post – co-founded with Kenneth Lerer from a $1 million investment – is instead now the world's second biggest news website, with 11 international editions, and 105 million estimated unique visitors per month. And the year after Huffington sold the site to AOL for $315 million, The Huffington Post became the first digital media source to win a Pulitzer Prize for national reporting, with David Wood's 10-part series about wounded veterans, Beyond the Battlefield.
Now with experienced journalists and columnists working alongside 9000 regular bloggers – anyone from the unpaid and unknown, to academics and specialists and celebrities like Barack Obama, Madonna, and Tony Blair – the site also produces its own unique and original content, and has added business, entertainment, life and arts to its repertoire.
The Media of Our Time
Arianna gave the generation for whom blogging is therapy their voice. But her even bigger success was in understanding and utilising social media: search engine optimisation and eye-grabbing headlines – the Huffington Post knows every trick in the book for securing large volumes of traffic. Huffington says: "At HuffPost we aim to make our coverage addictive. We infuse everything we do with an element of anticipation, surprise, and playfulness – especially in our headlines and splashes… When the Pope got a Facebook page, our headline was "Poke The Pope"".
For a woman whose slogan is "unplug, recharge, and sleep", she has achieved rather a lot.
---
---
---