Apple Moves into Mobile Money
Looking to revolutionise the way we pay, Apple has launched mobile payment system Apple Pay.
By all means, Apple is doing well. 2013 saw the company take home $171 billion in revenue and cement itself as the world's coolest brand. But at the same time, shaken by the death of its messianic leader, the company has spent many of the last years under a dark cloud of much discussed inactivity. That period is now at an end.
Apple Pay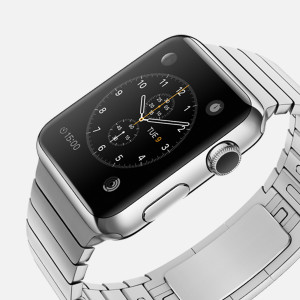 In September the leaders of the fashion pack – Vogue editors Alexandra Shulman, Franca Sozzani, and Emmanuelle Alt – took a pause from New York Fashion Week to watch CEO Tim Cook announce Apple's first new product since the launch of the iPad: the Apple Watch. An iPhone 6 and a supersized iPhone 6 Plus were also announced. But, whilst perhaps lacking the celebrity and fashion credentials of the wearable tech, Cook also announced Apple's most significant move of all, a move to mobile money with the launch of Apple Pay.
With a vision to replace the traditional wallet, Apple Pay allows users to purchase in one touch. Owners of the Apple Watch and iPhone 6, fitted with a Near Field Communication (NFC) chip, simply preload their debit and credit cards onto the Passbook app and then swipe a contactless reader with a finger Touch ID to pay. There's no need to open an app or even wake the phone's display.
In partnership with financial giants Visa, MasterCard and American Express, along with eleven American banks, Apple Pay will allow owners of the Apple Watch and iPhone 6 to pay for goods in more than 220,000 retailers across the US.
Advancing Payment Security
But apart from the ease and simplicity, Apple Pay also signifies an enormous shift in payment security, offering a formidable secure authentication system. The Touch ID fingerprint pad offers one level of protection. But more importantly, where every payment with a credit or debit card reveals the card number and identity, Apple Pay does not. The system instead assigns a unique Device Account Number, which is encrypted and securely stored. The Device Account Number, alongside a transaction-specific dynamic security code, is then used to process the payment.
Revolutionising How We Pay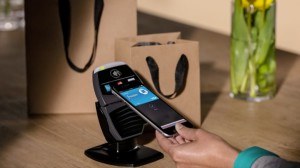 Payments is a huge business. Between credit and debit cards, US shoppers spend $4 trillion per year making 200 million transactions per day. It is certainly a profitable field for Apple to enter. But, whilst a move to mobile money is competitive – nearly 250 mobile money providers count some 60 million active users worldwide –, nobody has yet revolutionised the way we pay. BlackBerry, Orange, and Google have all dipped in a toe, but with limited success.
But whilst Apple is not the first player in this field, it may well be the first player to do it right. Controlling both the hardware and the software, Apple is better positioned than any other company. And as we already know, Apple has a habit of making things that we all want.
---
---
---