The Internet Pioneer: Marc Andreessen
Inventor, entrepreneur, investor, software engineer, multi-millionaire and author of the world's first web browser, Marc Andreessen is the internet pioneer who had the big ideas first.
Twenty years ago, just as the newly created World Wide Web was taking off, twenty-two-year-old Illinois University computer science student and part-time assistant at the University's National Centre for Supercomputing Applications (NCSA) Marc Andreessen had the idea that everybody would one day want to use the internet.
He was, of course, right, and over the following two decades this American inventor, entrepreneur, investor, software engineer, and multi-millionaire with a net worth of $600 million has had perhaps more effect on the internet and how we communicate than anyone else. His face is not instantly recognisable across the world, nor is his a household name, but Andreessen – one of only six people in the World Wide Web Hall of Fame – is the original internet pioneer who had all the big ideas first.
Popularising the World Wide Web
Predicting that demand would follow availability, in 1992 Andreessen and fellow undergraduate Eric Bina co-authored Mosaic, the world's first graphic web browser. Within just a short time the NCSA owned Mosaic skyrocketed in popularity. But with no official claim to his work, on graduation Andreessen set out to build his own browser, one that would surpass his original endeavour.
Joining forces with Silicon Valley pioneer James Clark, Netscape Communications (originally Mosaic Communications) was founded, and – bringing the web not just to Universities and research institutes, but to mainstream ordinary users – the first commercial browser Netscape Navigator (originally named Mosaic Netscape) was launched. Its impact was enormous, and by 1995, the eighteen-month-old company went public with a value of $2.9 billion.
Although Netscape ultimately lost out to Internet Explorer in the battle of the browser, it is hailed as the original master of the internet, and Andreessen's achievements are credited with popularising and bringing the web straight into our homes.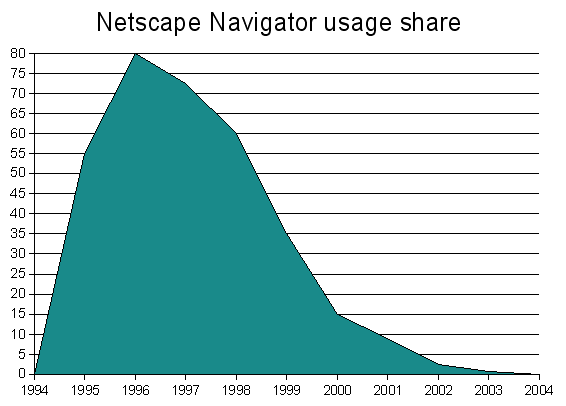 Moving into the Cloud
After AOL acquired Netscape in late 1998, Andreessen went on to found Opsware, originally named Loudcloud, a company providing computing, hosting and software services to consumer facing internet and e-commerce companies. Acquired by Hewlett-Packard for $1.6 billion in 2007, it was one of the first companies to offer software as a service and to attempt cloud hosting: something that is now a way of life.
Building Social Networks
Andreessen was also the first to take things social. In 2004 he co-founded Ning, a platform that allows users to create their own social apps and networks. Acquired by Glam Media in 2011 for a rumoured $150 million, Ning is now host to more than 100,000 special interest social networks. And whilst the company has never achieved the success later social networks like Facebook or Twitter would, Andreessen's original attempt certainly pre-empted the move.
Software Eating the World: Investing in Web 2.0 at Andreessen Horowitz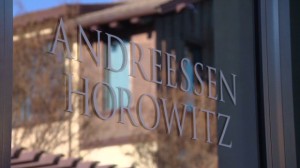 Most recently, Andreessen has taken his ability to see the future into investment, co-founding venture capital firm Andreessen Horowitz with his longstanding business partner Ben Horowitz in 2009. Based on his prediction that the economy will be transformed by computing and hyper-intelligent software, Andreessen's firm invests only in primary computing technology companies. Already established as one of the top VC firms in Silicon Valley, with $2.7 billion across three funds, they have so far backed some of the biggest Web 2.0 companies; Skype, Facebook, Instagram, Twitter, Foursquare, and Pinterest. On Skype alone, Andreessen Horowitz made more than $100 million, based on just a 2% share.
So whilst Marc Andreessen continues to push technological boundaries, and predict what we will want, it's certain the internet would not be the same without him and his funding.
---
---
---