A Headstrong Serial Entrepreneur: Travis Kalanick, CEO and Co-Founder of Uber
From a quarter of a trillion dollar lawsuit to a $3.5 billion dollar company, Travis Kalanick, 37-year-old founder and CEO of on-demand car service Uber, has not always had such a smooth ride.
Tough Beginnings
A UCLA dropout who started coding in sixth grade, Travis Kalanick made his original entrepreneurial foray in 1998. Scour, co-founded with five classmates, was the world's first peer-to-peer search engine, allowing consumers to swap digital media files. The company was sued for $250 billion and filed for bankruptcy.
Kalanick was undeterred, launching his second attempt, content delivery system Red Swoosh, in 2001. After four years living in his mother's house unable to draw a salary, it seemed to be heading the same way. But perseverance paid off. And in 2007 he finally got his win, selling Red Swoosh to Akamai Technologies for $19 million. Kalanick had money in the bank, and had proved himself to be someone who never gives up.
On the Move On Demand
After some time focused as an angel investor, Kalanick launched his new venture, Uber, in 2010. Co-founded in San Francisco with Garrett Camp, the software company is a real-time private car service app.
A market place for taxi rides – so far found in 42 cities in 18 countries across the world -, Uber connects passengers with a driver at the push of button. Once a taxi is 'hailed', the app lets passengers see a customer rating, phone number and picture of their driver. They then watch in real-time as the car arrives on a map. At the destination, their bank card is charged.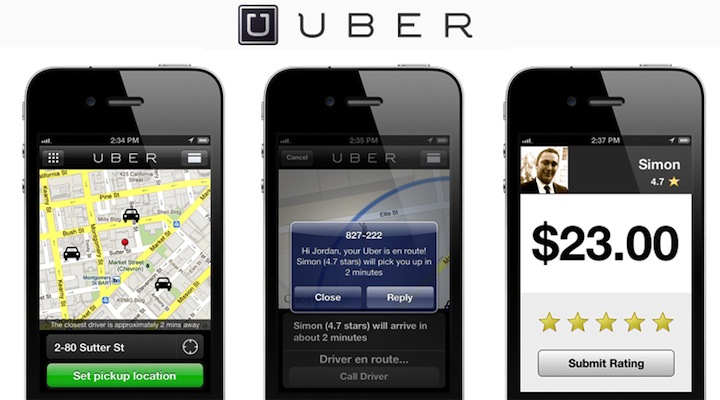 Big Ambitions
So far the company has raised a total of $360 million in funding, at a staggering valuation of $3.5 billion. Their most recent venture financing round, led by Google Ventures and TPG Capital, raised $258 million alone. But it's the Uber software, with its hyper-complex algorithms, that has created the buzz. It holds the potential to create a hyper-local logistics network and delivery service that can transport anything anywhere in real time. This is Amazon or FedEx today, not next day.
Kalanick has already started water-testing-trials. In February 2013, a Valentines-day-only rose button sent a dozen long-stemmed roses to a lucky sweetheart in 15 cities across the US. And in July, an ice cream button which sent ice cream vans on demand in 33 cities was trialled. As a signal of intent, the original Uber tag line 'everyone's private driver' has been replaced by 'the cross between lifestyle and logistics'.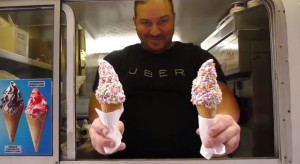 A Resistant Market
However, Uber still faces complications. Local government and taxi industry lawsuits are piling up, and the International Transportation Regulators are threatening Uber's very existence. Dynamic pricing, that sees rates soar by 2.5 when demand outstrips supply, is proving contentious with customers, and drivers aren't impressed with tipping rules.
But you can be sure that the man who's made a name for himself as the Wolf from Pulp Fiction will always fight back. In the words of Michael Ovitz, an original investor in Travis Kalanick's early days: "You put him in the ring and he's always going to come out with the win."
---
---
---