Anne Boden: From Working-Class Upbringing to Fintech Pioneer
Anne Boden, a pioneering fintech innovator, revolutionized banking with Starling Bank, showcasing remarkable leadership in the industry. Today, we're taking a look at her life, career, and the lasting impact she left.
Anne Elizabeth Boden is a pioneering Welsh tech entrepreneur known for her remarkable achievements in the world of banking and finance technology.
Born in January 1960, she grew up as the daughter of a steelworker and a department store worker. Her upbringing was grounded in a working-class environment.
She attended Cefn Hengoed Comprehensive and went on to graduate from Swansea University in 1981, where she obtained a degree in Chemistry and Computer Sciences.
Her childhood was marked by a strong passion for learning, spending countless hours in bookshops, and libraries, and immersed in an Encyclopaedia Britannica her father had purchased during a teachers' strike.
An Overview Of Anne Boden's Career
Initially planning to pursue a career in IT, Boden took an unexpected turn when she applied for a graduate trainee position with Lloyds Banking Group after graduation.
This decision marked the beginning of her illustrious career in the financial sector, which would span various influential roles at institutions like Standard Chartered Bank, UBS, and AON Corporation, where she served as Chief Information Officer.
Boden's career continued to ascend as she joined ABN AMRO and RBS, where she held key positions, including Head of EMEA and Head of Global Transaction Banking, overseeing a vast payments business across 34 countries.
Her commitment to education also led her to earn an MBA from Middlesex University in 1990 while working at Standard Chartered.
Later, in 2011, she served on the Board of Governors of Middlesex University, where she received an honorary doctorate degree in July 2018.
She also recently received yet another honorary doctorate from Swansea University in July 2023.
Pioneering The Fintech Revolution
Anne Boden made a pivotal move in 2012 when she became the COO of Allied Irish Banks. Her mission was to help the bank recover from the financial crisis of 2008.
It was during this time that she began to envision a new era for banking, one that embraced technology and innovation to better serve customers.
In 2014, she embarked on a journey to create a new kind of bank, one that would break away from traditional banking bureaucracy.
She faced tremendous challenges in securing funding and support, but her unwavering determination and extensive research eventually paid off.
Boden managed to assemble a team of experienced professionals who believed in her vision, and by the end of 2015 (at the age of 55 no less) she secured substantial backing, including a £48 million investment from billionaire Harald McPike.
Anne Boden – Starling Bank Founder And CEO
In July 2016, Starling Bank officially obtained its banking license. It's a UK-based mobile-only bank that revolutionized the banking experience by offering customers instant account setup, real-time spending notifications, and 24-hour support, all without the need for physical branches.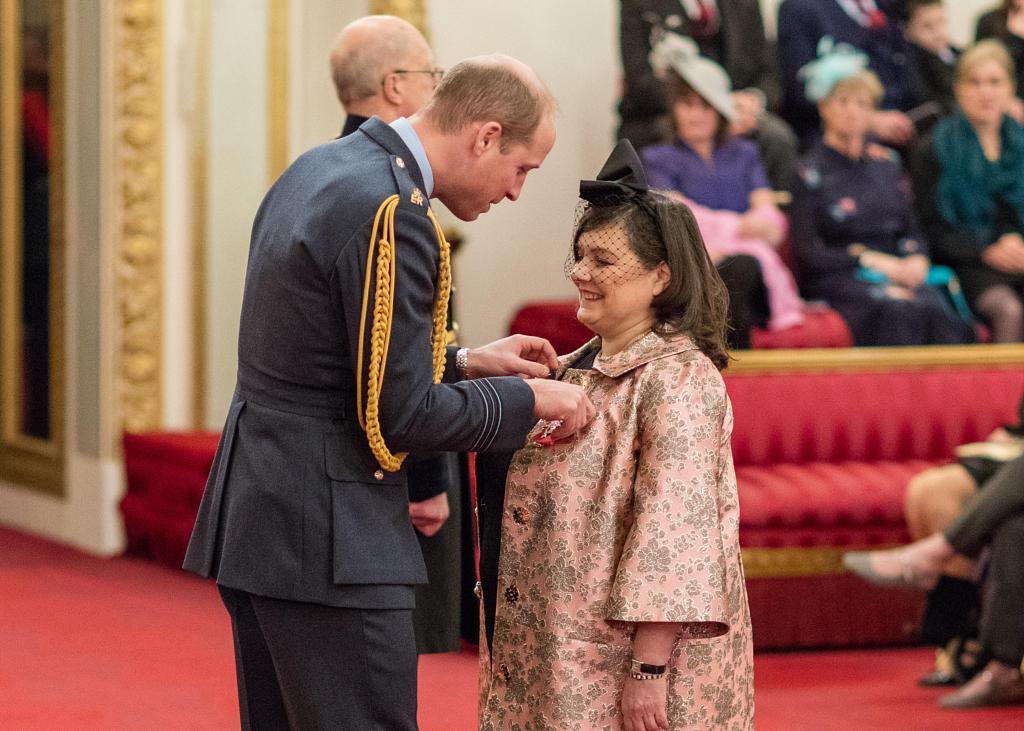 Starling Bank quickly gained recognition and trust, earning the title of "Best British Bank" at the British Bank Awards for three consecutive years.
Today, Starling Bank boasts 1,8 million customer accounts and a diverse team, with women occupying 40% of senior roles.
Stepping Down As CEO Of Starling Bank
Unfortunately, it was recently announced that Anne Boden will be stepping down as CEO of Starling Bank.
This decision comes after a dispute with investors over a significant drop in the valuation of the digital bank.
Boden, who holds a 4.9% share in Starling Bank, expressed concern about the bank's valuation falling from £2,5 billion to between £1 billion and £1,5 billion after fund manager Jupiter sold its holding in the bank.
Despite the leadership change, the bank recently reported impressive financial results, with a six-fold increase in pre-tax profits to £195 million in the year to March 2023 and doubled revenues to £453 million.
Anne's life and career represent a compelling narrative of resilience, innovation, and determination*.

* If you want to learn more about her journey, you can check out Anne Boden's biography, "Banking On It: How I Disrupted an Industry."
Photos : francaisalondres.com – thepaymentsassociation.org
---
---
---