Roast London: A Quintessentially British Experience
Roast restaurant in London's iconic Borough Market is a quintessentially modern British experience of both quality and provenance.
The bustling and atmospheric, almost Dickensian Borough Market – Britain's oldest food market dating back to the thirteenth century – is the home of the British renaissance in food. Under wrought-iron Victorian roofing stalls offer up British produce of quality and provenance, and marketeers savour mouthfuls of culinary fineness; it's London's foodie paradise.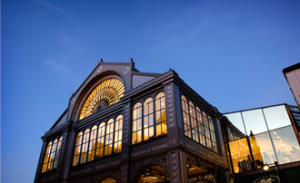 Perched above in the revamped southern portico of the Floral Hall – a building, itself a piece of British history, dating from 1858 – is Roast: an award-winning restaurant. Opened in 2005 by restaurateur Iqbal Wahhab, OBE, founder of the eminent Cinnamon Club in Westminster, and a renowned social entrepreneur, fund raiser and mentor, Roast is the ultimate celebration of quality indigenous produce and British farmers, fishermen, and producers.
The innovative menu, created by head chef Marcus Verberne – previously the executive chef at Brown's hotel in Mayfair – focuses on classical British dishes and roasts (lamb with mint relish; slow-roasted free-range pork belly with Bramley apple sauce; and rare breed suckling pig all appear) with a twist of the unusual and rare.
Resolute in a dedication to seasonal British produce and working closely with their producers – many of whom are Borough Market traders themselves – Roast chooses the finest free-range and organic seasonal game and ingredients, fresh fish, and rare breed livestock. They even employ a foraging firm to provide obscure British herbs and vegetables, supplying the menu with hedgerow garlic and wild herb salads.
The ethos extends to wine. Alongside the bottles of France, Argentina, and Italy, Roast offers an extensive list of English wines and sparkling wines, some of which have been created exclusively for them by one of England's leading premium wine producers, Chapel Down. The list is confident, and shows a confidence in the future of modern Britain, not just its past.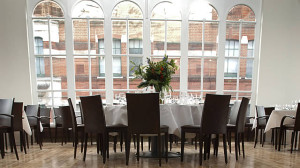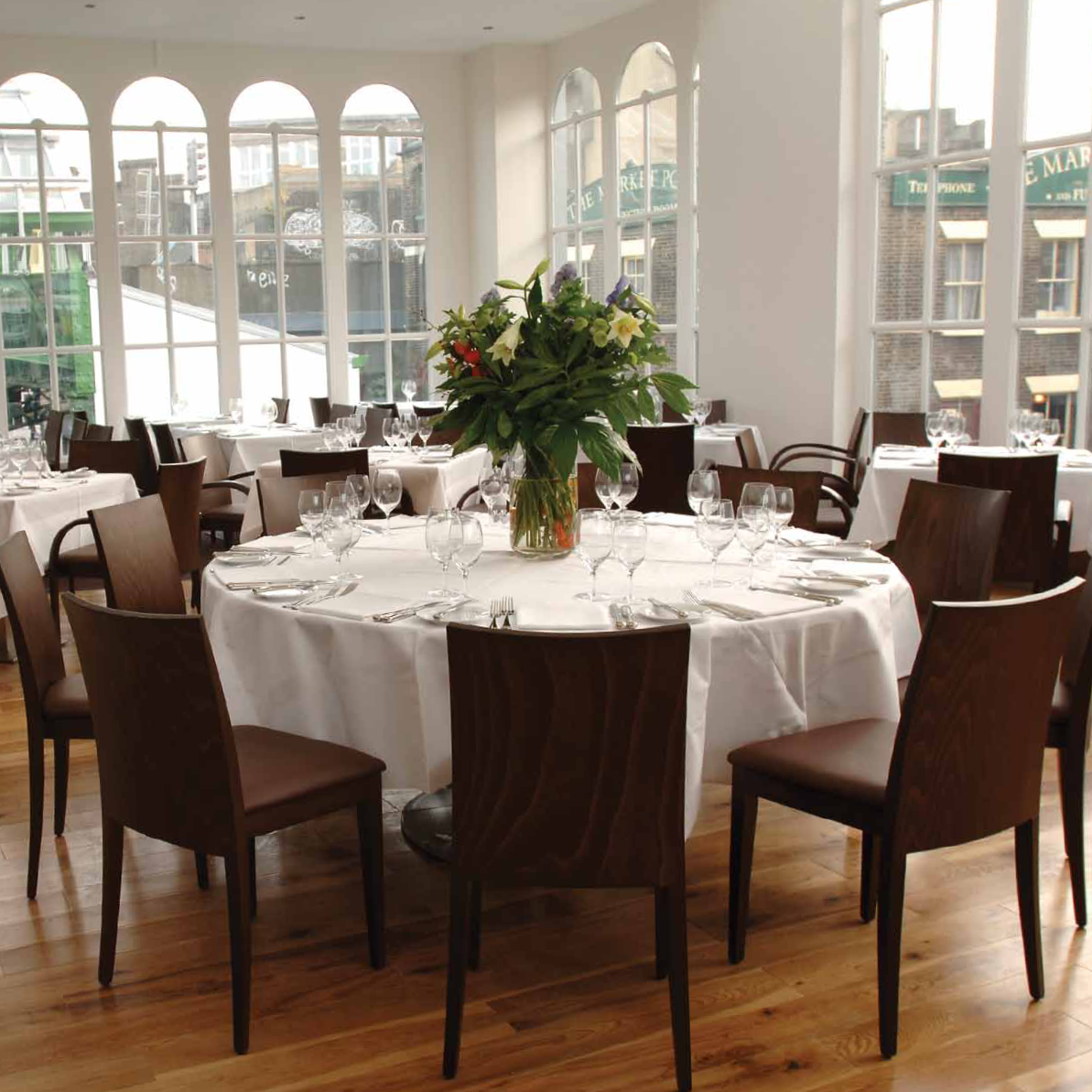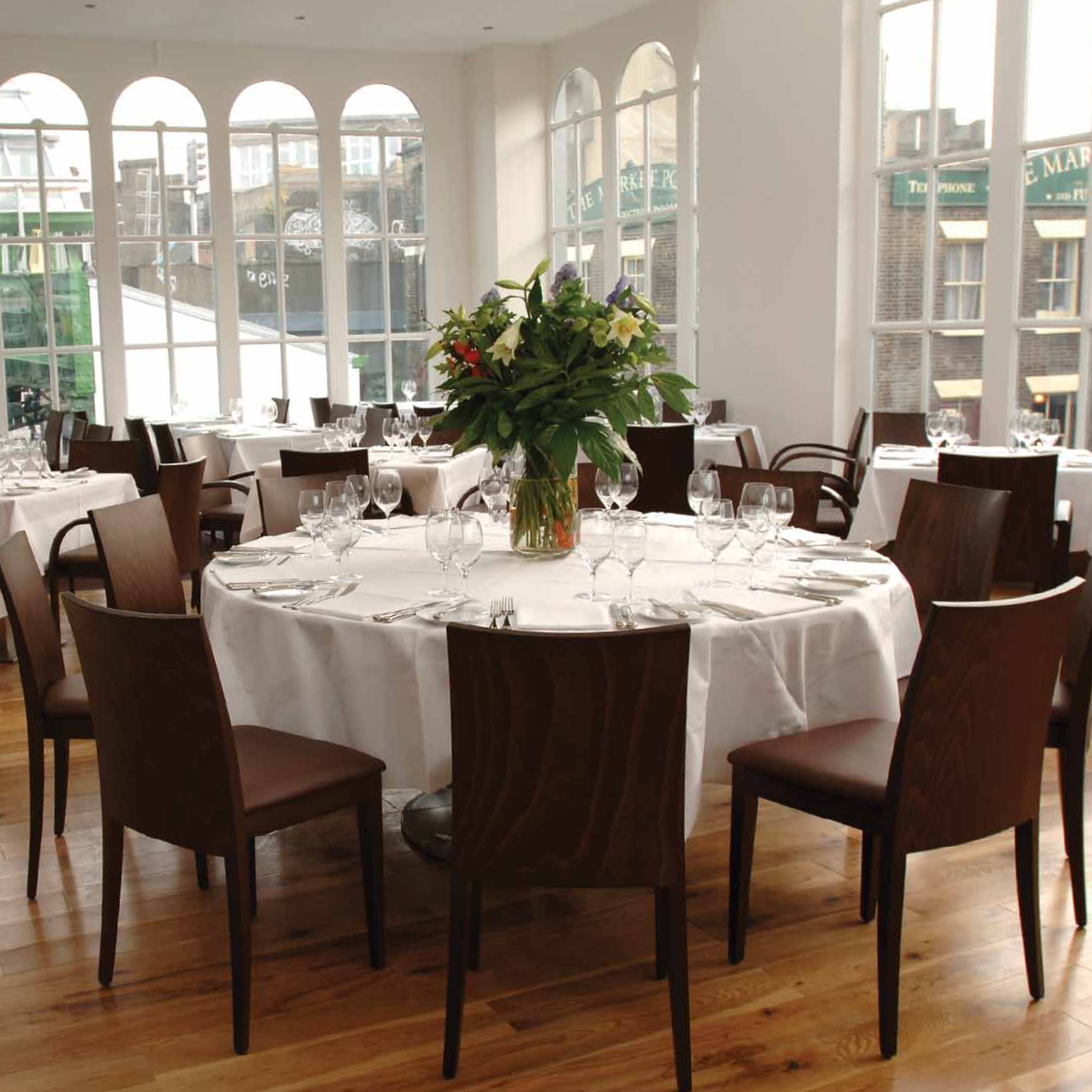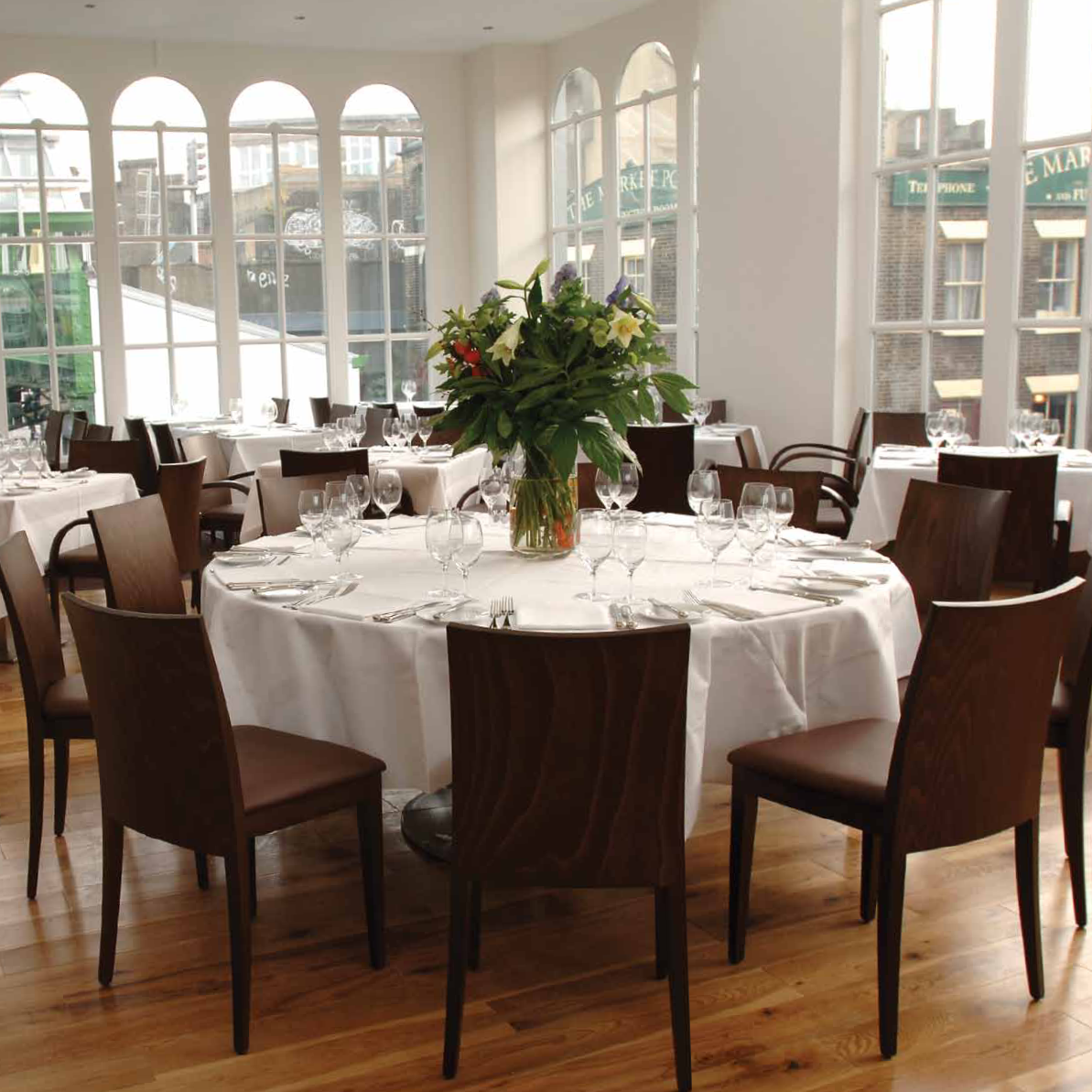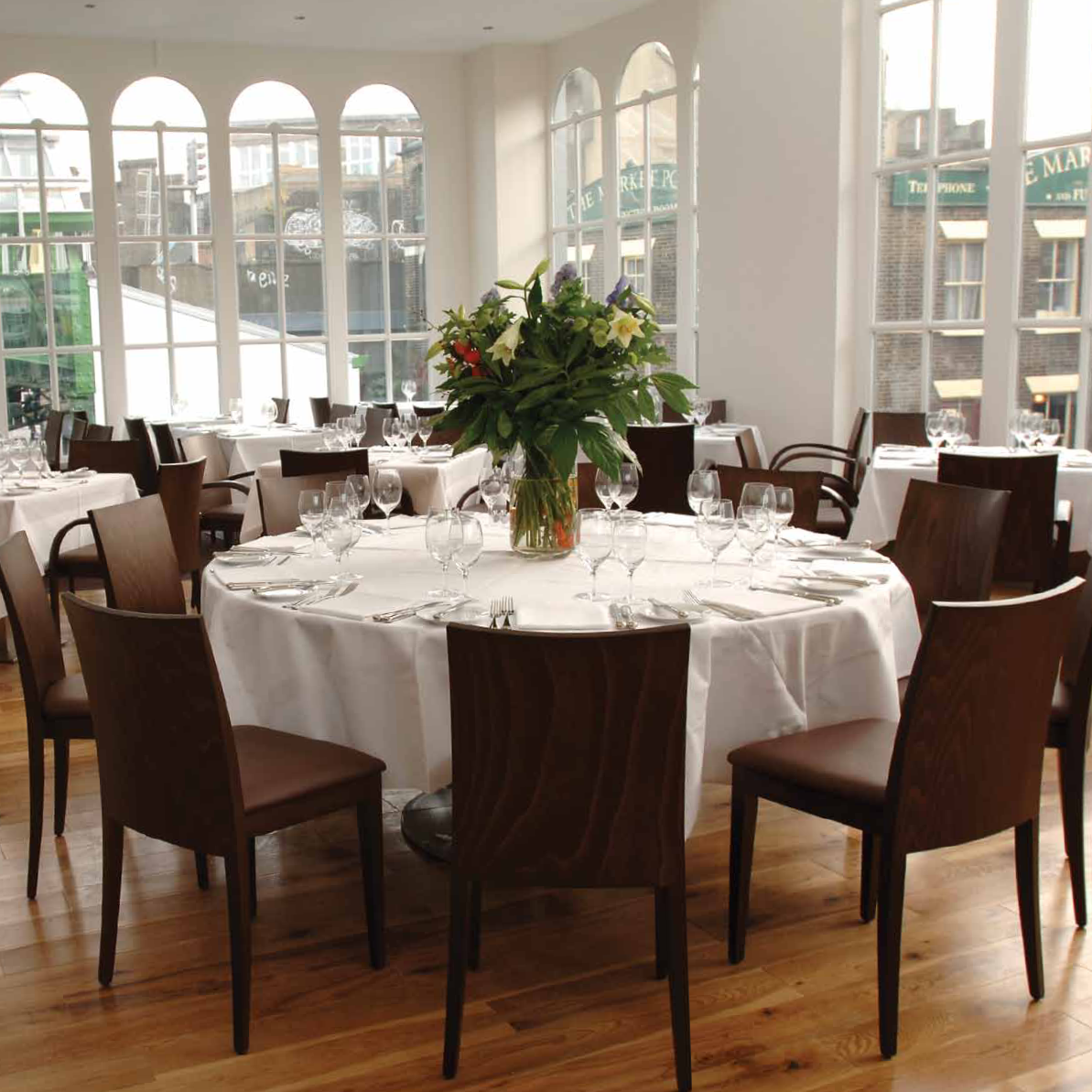 Indeed, whilst Roast is a picture of British heritage, it is also one of the new. Light, flooding the room from skylights, bounces off crisp white table-cloths and the white walls, glass and iron of the vast 19th century space. The high arched windows on three of four walls show the bustling market below and sweeping views of London – St Paul's Cathedral dome competes with the skyscrapers of the city and the trains floating by on bridges at eye level. This is a dynamic and contemporary British experience, synthesizing the local and historical environment with the metropolitan London of our times.
Alain Ducasse, distinguished French chef, comments "What I love about the modern British food culture is that it goes so far beyond food. It's about the space in which you share it with friends. The design, the music: the sexy, dynamic and contemporary side of things." "All of the traditional aspects of London have been well preserved, yet through diversity the city has reached a unique modernity led by its cuisine."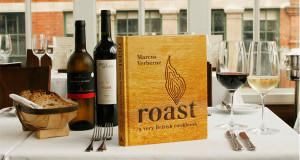 The recently launched Roast cookbook – Roast: a very British cookbook – offers up over 100 British recipes with step-by-step photographic instructions, QR codes that can be scanned to get quick link to film clips of online tutorials with Chef Marcus Verberne.
---
---
---