The Value of Cartier: Jeweller of Kings and the King of Jewellers
Founded in 1847, Cartier is one of the most desirable makers of fine jewellery and timepieces in the world, and the almost mythological lure of its name shows no sign of abating.
The Cartier family dynasty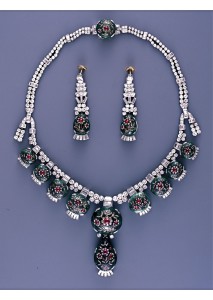 Jeweller to film stars, royalty, maharajas, and the rich, Cartier is one of the most desirable makers of fine jewellery and timepieces in the world, and the almost mythological lure of its name shows no sign of abating.
The brand, and one of the world's most successful family dynasties, was founded in 1847 in Paris by French goldsmith Louis-Francois Cartier. His son Alfred became partner in 1872, and he opened the first Cartier shop on Rue de la Paix in 1899. But it wasn't until Alfred's three sons, Louis, Pierre, and Jacques joined the company that Cartier became an internationally recognised household name. Jacques opened shop in London (New Burlington Street), Pierre took Cartier to New York (Fifth Avenue), and Louis remained in Paris heading operations.
Fantastical jewels for royalty and the rich
The sons conquered wherever they went: Cartier became jeweller to the Rockefellers and the Vanderbilts, Elizabeth Taylor and Marlene Dietrich, King Chulalongkorn of Siam, Bhudpinder Singh the Maharaja of Patiala, Grace Kelly the Princess of Monaco, Wallis Simpson the Duchess of Windsor, and King Edward VII, who in 1902 ordered 27 tiaras before issuing a royal warrant in 1904.
But for the Cartier brothers, it wasn't just about creating fantastical jewels for royalty and the rich; they were also innovators.
Introducing timepieces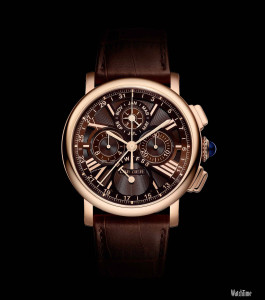 In 1904 Cartier made the first wristwatch for men, the Santos, created for and named after the aviator Albert Santos-Dumont who had complained to Louis that his pocket watch was not suitable for flying. The iconic Baignoire followed in 1906. And 1917 brought the Tank which, inspired by the silhouette of a World War One tank, is still one of the most desirable and influential watches in the world.
A French mystique
A French mystique is also embedded deep within the brand: a French family dynasty, French luxury and quality, designs inspired by the architecture of Paris, and a following of fashionable Parisians. But perhaps most symbolically, during the Second World War the London offices were a meeting place for the Free French under Charles De Gaulle while Cartier Paris displayed a brooch depicting a bird captured in a golden cage symbolising the French occupation. In 1947, the same bird was depicted free, with the golden doors thrown open.
The Jeweller of Kings and the King of Jewellers is as desirable as ever
Cartier remained under family control until 1964, but since 2012 it has been part of the Richemont Group. Cartier now has over 300 stores in 125 countries, boasts operating margins greater than 30% and a brand value of $9.6 billion, and has diversified into leather goods, eyewear, accessories, and fragrance. King Edward VII's "Jeweller of Kings and the King of Jewellers" is as desirable as ever.
The Trinity Collection, a revolutionary mix of white, yellow, and rose gold released in 1924, is as popular as ever, recreated for Phillip Lim Autumn/Winter 2010 with star shaped diamonds. The Panthère Collection – introduced in 1914 inspired by jewellery director Jeanne Toussaint who was nicknamed "The Panther" – is now synonymous with the brand name as the lithe animal takes centre stage in advertising campaigns. And the Tutti Frutti jewels – carved coloured stones framed in black enamel connected on a diamond-set vine -, which evolved from Jacques' exploration of British-Indian decorative art and Art Deco, remain equally iconic of the exoticism of Cartier.
The value of a name
The Cartier name now holds a very powerful symbolism. Graeme Thompson, Asia Director of Jewellery at auction house Bonhams, comments: "When we auction a piece by Cartier, you can at least double the value compared to an equivalent unnamed piece".
In December 2014 Bonhams London sold a pair of 1930s art deco ruby and diamond clip brooches for over $700,000 on a top estimate of $180,000. In the same month Sotheby's New York sold a 1928 Tutti Frutti bracelet for more than $2.1 million (more than doubling the top estimate). And in May 2015, Sotheby's Geneva sold a Cartier pigeon's blood Burmese ruby and diamond ringvison for $30.42 million, exceeding a top estimate of $18 million.
Cartier has stood the test of time. But it is the oldest, finest, most emblematic pieces that now offer the ultimate in luxury. And Cartier must make sure it avoids becoming too mainstream with lower aspirational price points: 168 years of history and exclusivity could be lost in a flash.
---
---
---