Tech's Top Five Under 25
Our lives have already been technologically-revolutionised by the youthful likes of Mark Zuckerberg and Evan Spiegel. But who will make up the next wave of tech whizz-kids? Here are our picks for Tech's Top Five under 25. 
Snapchat was founded by 23-year-old and 25-year-old Evan Spiegel and Bobby Murphy, and now has a valuation of $10 billion. The Instagram founders Kevin Systrom and Mike Krieger were 24-and 26-years-old at launch. Ben Silbermann and Evan Sharp founded Pinterest when they were both 24-years-old. Kevin Systrom was just 21-years-old when he launched Tumblr. And of course, Mark Zuckerberg was a mere child at 19-years-old when he launched Facebook.
Youth and tech mixes well. But who will make up the next wave of tech whizz-kids to revolutionise our lives? Here are our picks for Tech's Top Five under 25.
Quinn Hu, Distractify
Founded by 21-year-old Quinn Hu in 2013, viral story website Distractify is one of the fastest growing sites on the web. Competing in a saturated field against power houses like BuzzFeed and Reddit, so far the site has received 10 million Facebook shares, and the company's unique visitor count sits at 43 million; that's more than Upworthy or Viral Nova. Hu is a former You Tube celebrity who created a number of hit channels as a teenager. And indeed it seems he has an instinctive and unique sense of what content will go viral. Earlier this year Hu closed a $7 million round of Series A funding led by Lightspeed Venture Partners, and we expect big things to come from him.
Daniel Gross, Cue
At the age of 18, Daniel Gross left his home-country Israel to take a place at Y Combinator, making him one of the incubator's youngest ever participants. In 2012 he launched personal assistant app Cue (formerly Greplin), which allows users to link social media accounts such as Facebook, LinkedIn, and Twitter with online services such as Google Docs and email. After achieving early backing from Sequoia Capital, his company was acquired by Apple in 2013 for an estimated $40 million. He's one of the youngest founders in Silicon Valley, but it hasn't held him back yet… and now at 22-year-old he has more than enough time to come up with another next big thing.
Brian Wong, Kiip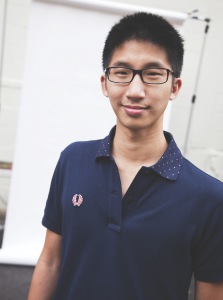 23-year-old Brian Wong is the founder of mobile rewards network Kiip which lets brands and companies give real-world moment-based rewards for in-game achievements. Launched in 2010, the company reaches 10 million active users per day and has an annual revenue of between $10 and $20 million. So far Kipp has received $15.4 million in funding from investors such as Relay Ventures, Digital Garage, True Ventures, and CrossLink Capital. The whizz-kid of tech skipped four grades at school, graduated college at 18, and had his first job at Digg, now he's on the cover of Entrepreneur magazine as the poster boy of young millionaires. We'll be seeing more from him.
George Burgess, Gojimo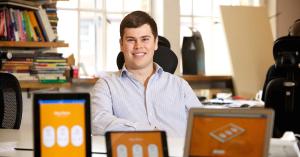 George Burgess has been running businesses since his school days, and came up with the idea for his mobile app Gojimo in a geography class at 17-year-old. Four years later, having dropped out of Stanford University to focus on his start-up, he has raised just over $1 million in funding. Devised to help students pass exams, the education technology app Gojimo is a suite of revision and exam preparation tools. And Burgess already has contracts in place with the publisher of the Financial Times and Oxford University Press. Based in London's Silicon Roundabout, the 21-year-old entrepreneur has ambitious plans to sign up all of Britain's publishers as he reimagines education for the smartphone generation.
Ed Hardy and Kit Logan, Edge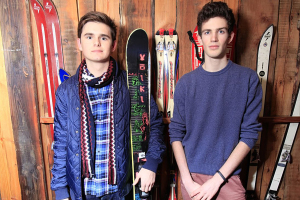 17-year-old entrepreneurs Ed Hardy and Kit Logan are both in their first year of sixth form at Eton. And whilst boarding school is not typically a breeding ground for tech start-ups, this pair are hoping to buck the trend. Their location-based skiing app Edge, with GPS mapping technology, provides skiers with analytics and tracking performance stats, logging a skiers speed, distance and gradient across the slopes. The app also allows users to view ski-resort analytics, challenge their snow-sporting friends, and review their favourite mountainside restaurants and bars. The duo are backed by several heavyweight investors including David Rowan, editor of Wired, and venture capitalist Frank Meehan, and that's before they've even left school.
---
---
---