Silicon Valley's Playboy CEO: Larry Ellison
Larry Ellison, Silicon Valley's original playboy CEO, has stepped down from his role at Oracle after 37 years. With a reputation for fast talk, fast cars, and glamorous girls, how will he keep himself entertained…?
Larry Ellison Steps Down as Oracle's CEO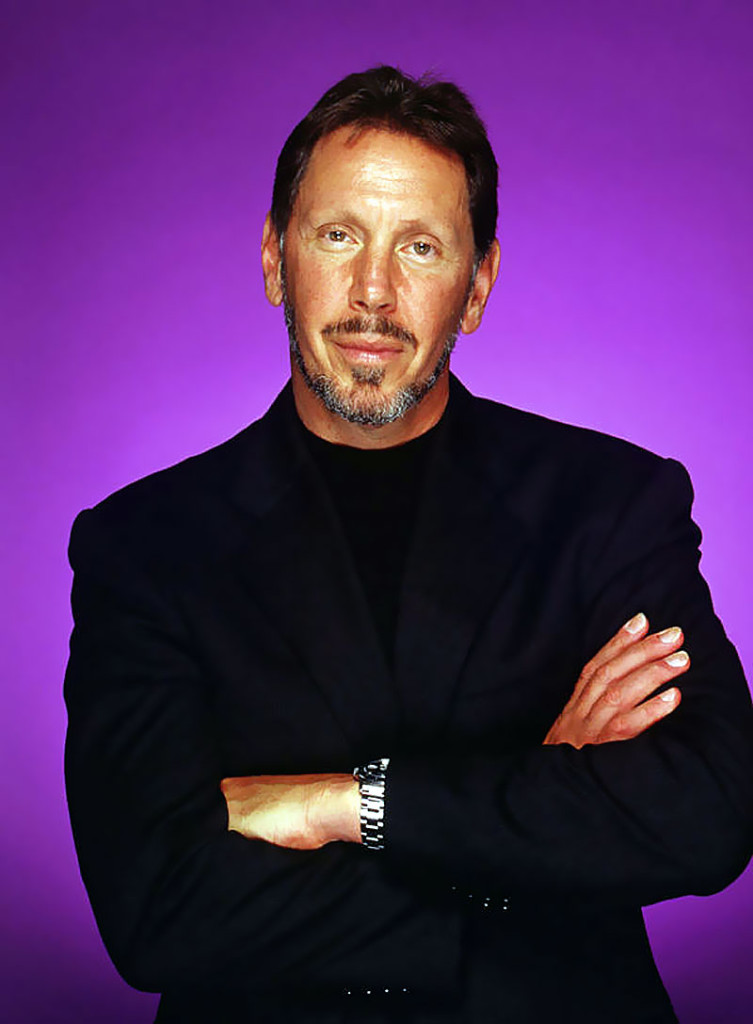 After 37 years Larry Ellison has stepped down from his position as CEO of Oracle, the computing technology company he founded in 1977. Shock rippled across the business world, and Oracle's shares dropped by 3.5%. But the 70-year-old, who is the highest-paid CEO and 5th richest person in the world – and not to forget, Silicon Valley's original playboy –, isn't really retiring. Safra Catz and Mark Hurd, previously Ellison's seconds-in-command, will replace him as co-CEOs, whilst Ellison will take the titles of company chairman and chief technology officer. He will undoubtedly remain an influential presence.
A pioneer in business applications, Oracle is currently the world's second largest software company, and the world's leading supplier of software for information management. The company has a market capitalisation of more than $185 billion, and an annual revenue of $38 billion. But this management shake-up comes at an important time for Oracle, as the company tries to adapt to the technological upheaval of cloud computing in the business software market.
Oracle board president Michael Boskin said: "Larry has made it very clear that he wants to keep working full time and focus his energy on product engineering, technology development and strategy".
A Pioneer in Business Applications
Founding Oracle in 1977 with $1,200 from his own pocket, Ellison is proof that business is not learned through textbooks. Born in the Bronx, New York, at nine-months-old his unmarried 19-year-old mother gave him to her aunt and uncle, with whom he then grew up in the working-class South Side of Chicago. After school, he dropped out of first the University of Illinois, and then the University of Chicago. Then well in to his twenties, he bounced from job to job. Having picked up enough along the way, he finally found himself as a programmer at Amdahl Corporation, where he met Bob Miner and Ed Oates, his Oracle co-founders.
Launched as Software Development Laboratories, the trio won a two year contract to build a relational database management system for the CIA – the first of its kind to match one group of information with another. Finishing the project – codenamed Oracle – a year ahead of schedule, the team used the extra time to develop the system for commercial applications. By 1981 IBM had signed on to use Oracle for its mainframe system, and the company only grew from there.
In 1986, re-named Oracle Corporation after its best product, the company went public, with an IPO that raised $31.5 million. And although accounting issues wiped out the majority of the company's market capitalisation, putting Oracle on the brink of bankruptcy, by 1992 the company was established as the leader in database management: banks, airlines, and large consumer companies relied on its programmes. By the 2000s, Oracle was supplier to every one of the Fortune Global 100.
The Original Playboy CEO
But whilst his ruthless business antics and his fortune – estimated at $51.3 billion – have afforded him star-status, it is perhaps his personality that has kept it so. A love of rare artworks, sailing boats (his current yacht has its own basketball court), fast cars, aeroplanes (he's a qualified pilot), adrenaline sports, wild parties, and glamourous girls is much discussed. A biography entitled The Difference Between God and Larry Ellison only added to his mystique.
And to top it all off, in 2012 he bought 98% of Lanai'I, the sixth-largest island in Hawaii, for $300 million. The 141-square-mile island includes two luxury Four Seasons Hotels and two golf courses. He even bought an airline, Island Air, to ensure direct flights to his new home town. Ellison plans to turn Lanai'I into a sustainable tech laboratory, to make the island "the first economically viable 100%-green community". And so perhaps these next years of 'retirement' will see a new success associated with Larry Ellison's name.
---
---
---