Bernard Arnault : prominent figure of the luxury industry
Monsieur Arnault was born in Roubaix, France in 1949. There he attended school and graduated from École Polytechnique and went on to work for his father's business, shortly becoming the CEO after a few years of working there. He decided to alter the course of the family business to follow his vision. His love and respect for the finer things in life spurred a desire to have total dominance over the much sought-after high-end fashion and luxury goods market. A few decades later and it is fair to say that he has overachieved this most ambitious of goals.
The foundation stone
In 1984, Bernard took his first steps in the luxury realm with the purchase of Broussac. At the time, Broussac had a portfolio of brands, one of which was none other than Christian Dior. This was all Bernard Arnault needed to kick-start an impressive career that has often been imitated and aspired to by others, but never quite matched.
A merger between the two luxury brands, Louis Vuitton and Moet Hennessy (LVMH) followed shortly thereafter, in 1987. This sparked a great desire in Bernard, and after mediating a conflict between the CEO and president of both houses and fronting $1.5 billion dollars of his own money, Mr Arnault created a holding company along with the Irish brewery Guinness which owned 24% of LVMH's shares. It was only after Bernard spent another $600 million of his own money to buy another 13.5% of LVMH that he officially became the number one shareholder. His ambitions did not stop there however, as he was determined to go even further. Another $500 million was spent by the already prominent figure of the luxury industry in order to gain control of 43.5% of LVMH. He was elected chairman of the executive board in 1989.
Setting the standard
Innovation is key to the success and longevity of any enterprise. For Bernard Arnault and his companies, innovation comes from their designers, as Mr Arnault is known for hiring rare raw design talent. From John Galliano at Dior to Alexandre McQueen at Givenchy and Marc Jacobs at Louis Vuitton, vision had once again paramount to success. Bernard Arnault is known for his implication and he has the final word with his products, always taking into account the fact that his decisions have an impact on a global scale. With his designers, Bernard uses a simple 3 step method: hire people who can forge a brand identity, invest large amounts of money in stores and advertising, and buy back licenses lest they lower the value of the brand. This method has been proven to be effective due to the fact that every time there a crisis (be it economic or market) hits, LVMH end up gaining market shares.
In a 2009 interview, Bernard Arnault commented that a growing focus of LVMH was philanthropy. His reasoning behind this was that he believes it is important to give his employees a feeling of belonging to something greater than everyday monetary transactions.
Luxury in the palm of his hand
The genius in Bernard Arnault has been demonstrated numerous times throughout the efficiency of his elaborate development plan. Over the past 25 years, Bernard has transformed a company that was nearly bankrupt, Broussac, into a dominant luxury conglomerate under one of the world's most renowned brand: LVMH. Today LVMH owns and controls 70 luxury houses; Louis Vuitton, Givenchy, Dior, Hublot, Sephora, Dom Pérignon to name just a few. The company's reputation for high fashion and high luxury goods paired with the precise craftsmanship of each product along with an enticing brand history and universe are essential elements that draw customers. Bernard Arnault has completely changed the fashion world and his company, LVMH, continually sets the bar extremely high for their competition. This was and remains to this day the vision of Bernard Arnault.
Side & other investments
During the 1990s, LVMH was rapidly progressing as the world's top luxury-goods brand. At the time, the invention of the internet was a hot topic. Bernard invested in a multitude of websites such as Boo.com, Libertysurf and Zebank through his holding company Europaweb. In 1999, he started investing in Netflix as well.
In 2007 Bernard and his company, Blue Capital, along with the California property firm, Colony Capital, acquired 10.69% of Carrefour, France's largest supermarket retailer. Carrefour is also the world's second largest food distributor, second only to Walmart. That same year, Bernard Arnault spent 240 million euros to buy the French economic newspaper Les Échos.
A year later, Bernard invested more than 250 million euros into the yacht business and bought the company Princess Yachts. He invested roughly the same amount when he bought the Dutch company Royal van Lent, adding another yacht and luxury boat designer to his LVMH Corporation.
Unparalleled strategy
B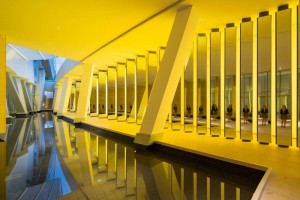 ernard is first and foremost a businessman. His intuitive business acumen paired with his extensive experience allow him to know which products are likely to be a success in different countries across the globe, even in the midst of economic downturns. No doubt this has been paramount to LVMH's success in its ability to remain the premier luxury goods corporation.
His headquarters were not solely confined to the European continent. In 1999 the 23-story LVMH Tower was built in New York City by the famous architect, Christian de Portzamparc. The Tower houses a Christian Dior retail store on the first 2 floors and headquarters for Louis Vuitton and its affiliates occupy the remaining floors. The LVMH Tower symbolises the popularity for luxury-goods in the United States as well as the global dominance of LVMH.
A gift to Paris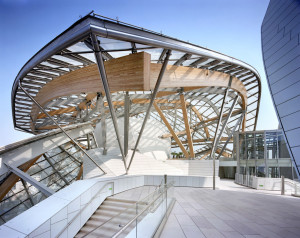 15 years after the opening of the LVMH Tower, the doors of the Louis Vuitton Foundation opened on the west side of Paris. Designed by Frank Gehry, this building resembling a cloud is home to many contemporary works from artists of the 20th and 21st century. The building's purpose, according to Mr Arnault, is to demonstrate the extraordinary success of LVMH, as well as the outstanding success of their designers. Built for $136 million, the Louis Vuitton Foundation represents one of LVMH's biggest contributions to the world of arts. It was also meant to be an act of appreciation to LVMH's customers and employees. The building was designed to reflect the artistic, cultural, and emotional values of Mr Arnault and LVMH, but was designed to truly be a charitable foundation for the public to appreciate as a whole. It gives people a place of culture, relaxation, and ultimately wonder and awe.
---
---
---